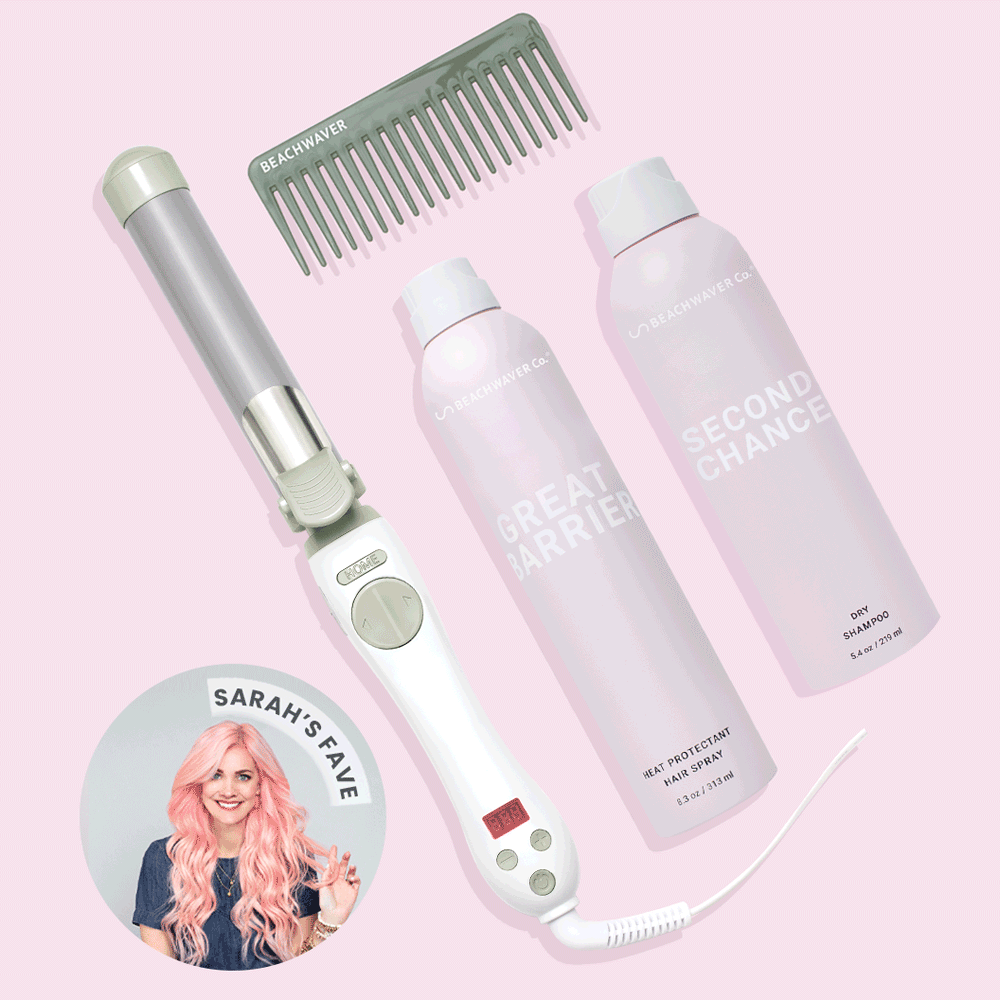 Final Sale
Sarah's Bouncy Blowout Bundle
Sarah's faves create the perfect kit to style a smooth, shiny, beautiful blowout!
The White Beachwaver S1.25
The Beachwaver S1.25 is the largest sized barrel and is perfect for any hair type and texture, but works best for longer hair. The S1.25 is ideal for a blowout look or loose Beachwaves.
Great Barrier Heat Protectant Hairspray
Protect what you love. Great Barrier Heat Protectant Hairspray creates a protective barrier against heat. Great for all hair types, our multi-purpose hairspray can be used on damp or dry hair. Use it to provide a light, flexible hold, de-frizz and protect against heat and environmental factors—it's a match made in Beachwaver Co. heaven!
Second Chance Dry Shampoo
Give your hair a second chance with our oil-absorbing Dry Shampoo. This rice-based formula will revive your hair and restore fullness to your roots allowing you to extend your style for days.
Sage Wide Tooth Comb
The Sage Wide Tooth Comb is perfect for detangling, styling or combing through your hair!
Retail value: $217
Final sale
Customer Reviews
Write a Review
Ask a Question
I Would Like To Model
I would love to be one of the girls to model the blowout with my daughter she has long,thick and straight hair she would be perfect for it.
Beach Waver
This one of the best things I have ever owned!!!!!!!
Mrs
Dyer need of this rightnow